As you may have heard and seen the dynamics of the world changing so dramatically in 2019. China being one of the largest market in the world today with its ever changing landscape presents more opportunity for businesses and entrepreneurs today. This year, Airbus has started its global second innovation center in Shenzhen, China. Airbus China Innovation Centre(ACIC) in Shenzhen, China. It is just one of the global brands which has start basing their innovation centers in China. The world dynamics is fast changing and China now is leading in several technological innovation segment.
In China today, you may have heard of cashless society that changes efficiency in multiple industries and even creating new industries. Beyond cashless, in China technological innovation has created travel convenience, smart manufacturing, new way of retailing, digital healthcare and more.
Would having an inside understanding of the China technology giants excite you? How they have started and succeed to become one of the most valuable company globally.
We're excited to share with you a new learning program, InnoChina, that will give you access to the top Chinese tech companies.
The Top 7 Raising Stars to Visit in China
Founding date: 09/03/2012
Valuation: 78 bln USD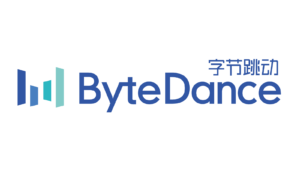 Most valued tech startup in the world that spreads across 150 markets and 75 languages. ByteDance has 1.5 bln MAU and 700 mln DAU globally. The revenue for H1 2019 was around 7 bln USD. Toutiao being their flagship product is the largest AI-powered content platform in China, Tiktok a globalise version of Douyin has 500 mln users, and retained its No.1 position as the most downloaded app on the Apple App Store for the 5th consecutive quarter, +33 million App Store downloads during Q1, followed by YouTube, Instagram, WhatsApp and Messenger to round out the top 5.
Founding date: 25/09/2015
Market Cap: 449.38 bln USD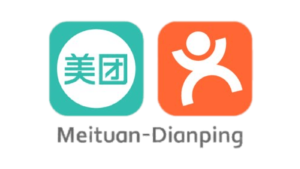 Meituan Dianping (3690.HK) provides an e-commerce platform operating through Food Delivery, In-store, Hotel & Travel, etc, facilitated 19.2 bln RMB worth of transactions for more than 422.6 mln people as of Q2 2019. They have a strong revenue growth with the total revenue increasing by 50.6% y-o-y to 22.7 bln RMB in Q2 2019 as compared to the 15.1 bln RMB in Q2 2018. They were ranked the world's top 50 most innovative companies in 2019.
Founding date: 08/10/2011
Valuation: 4 bln USD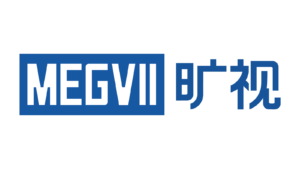 Megvii builds AI Engine, a core fundamental technology powering various AI application. As leading AI startup in China, Megvii raised a total of 1.4 bln USD in 7 rounds of fundings. They earned a total revenue of 949 mln RMB in H1 2019 which is a surge in revenue growth as compared to the mln RMB in H1 2018. They developed Face++, China's largest cloud-based identity authentication platform which has processed ~2.4 mln face ID verification requests on average daily from +1100 corporate customers in H1 2019. 
Founding date: 06/04/2010
Market Cap: 239.99 bln USD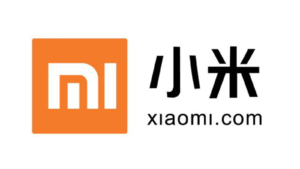 Xiaomi (1810.HK) is not only #4 smart phone maker in the world, but becoming a leading IoT platform. As a company of 9 years, Xiaomi is a miracle, and was recently selected as Fortune 500. They were also ranked 7th in the Internet Services and Retailing category and is the yougest Global 500 company of 2019. For H1 2019, the total revenue was ~95.71 bln RMB, increasing 20.2% y-o-y. The MAU of MIUI reached 278.7 mln as of H1 2019, an increase of 34.7% as compared to H1 2018.
Founding date: 10/2017
Market Cap: 5.05 bln USD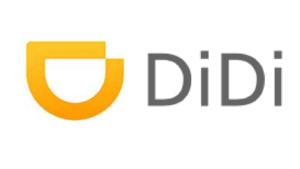 #1 car sharing operator in China, 550 mln users, 30 mln daily rides, running world's leading mobile transportation platform, top 3 unicorns along with ByteDance and Airbnb, 14 round funding in 4 years raised a total of 24 bln USD. No. 4 on CNBC's 'Top 50 Disruptors' list in 2018; 'Top 50 Smartest Companies' by the MIT Technology Review in 2016.
Founding date: 06/2012
Valuation: 56 bln USD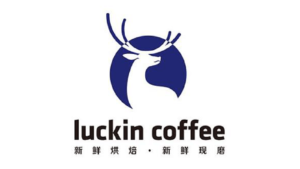 Luckin Coffee (LK.NASAQ) #2 coffee chain in China, typical representative of retail coffee chain in China, successfully IPO at NASAQ in just 18 months on 17/05/2019 with a market value of +60 bln USD. They have ~3000 store in 40 China cities with a total net revenue of 909.1 mln RMB as of Q2 2019. This post a strong competition to Starbucks in China, causing them to also revamp on their model. Luckin has an average monthly transacting customers is 620 mln in Q2 2019 which is an increase of 410.6% as compared to the 120 mln in Q2 2018.
Founding date: 09/2015
Market Cap: 39.61 bln USD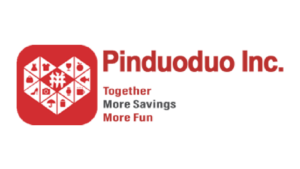 Pinduoduo (PDD.NASDAQ) #2 e-commerce company in China in terms of number of users with 135 mln DAU, raised a total of 1.7 bln USD in 4 rounds of fundings. They managed to emerge despite strong competition from established e-commerce such as Taobao and JD.com and even IPO within 3 years. Pinduoduo is a social e-commerce platforms that allow users to particiapte in group buying deals. In Q1 2019, their total revenue reached 677.3 mln USD surging 228% y-o-y as compared to Q1 2018, average MAU too increased by 88% to 366 mln.


Initiated by DayDayUp Tech Accelerator, innoChina is the China Learning Program for global innovators.