GLOBAL INNOVATION ALLIANCE:
BEIJING ACCELERATION PROGRAMME BATCH 7
DayDayUp, the official partner of Enterprise Singapore's Global Innovation Alliance (GIA) in Beijing, China, and Beijing Zhongguancun Science Park, proudly presents the 7th edition of the GIA x DayDayUp Beijing Acceleration Programme.
Since 2019, we successfully connected over 45 Singaporean startups with potential investors and partners in China. Your startup could be the next success story!
At DayDayUp, we are dedicated to connecting Chinese and global innovators, focusing on emerging technologies in areas such as digital economies and deep tech innovation, our goal is to establish an international innovation ecosystem for large enterprises, investors, and founders.
Prime Minister Lee Hsien Loong and President of the People's Republic of China Xi JinPing, recently met and agreed to explore collaborations in areas such as digital and green economies. Additionally, in April, the partnership between the Singapore and China government was upgraded with a new term "All-Round High-Quality Future-Oriented Partnership", encompassing areas like the environment, arts and culture, economy, science and technology. These agreements mark a pivotal moment in strengthening bilateral ties, setting the stage for potential collaborative efforts between our economies.
Amidst China's evolving economy, DayDayUp is your partner to launch and expand in this thriving market.
Our theme for this edition is Sustainable Solutions and Medical Technologies. Reflecting our commitment to address critical global challenges and stay ahead in the world of innovation.
Don't miss your chance to be part of this transformative journey! We look forward to having your startup enter the China market with our 7th GIA x DayDayUp Beijing Acceleration Programme.
OBJECTIVES OF THE PROGRAMME
GIA x DayDayUp Beijing Acceleration Programme is specifically designed to assist Singapore- based technology startups and SMEs in setting up, testing, commercializing their solutions, and engaging in co-innovation with partners in Beijing.
DayDayUp offers a comprehensive and well-structured program designed to empower participants with valuable insights and practical knowledge about the Chinese business environment, ultimately helping them enhance their go-to-market strategy through connections with experienced mentors and potential business partners. Through our cohort- based approach, participants will join a supportive business community where they can learn and grow together.
WHO SHOULD TAKE PART IN THIS PROGRAMME?
SGD 4,800 / company (up to 2 participants to join)
PROGRAMME PROCEDURE & TIMELINE
| | | |
| --- | --- | --- |
| Week 0 | 20 Nov- 24 Noc | Confirmation of finalists start-ups and payment to be made |
| Week 1-2 | 27 Nov – 08 Dec | Official launch of GIA Batch 7 and 1:1 business consultation |
| | 11 Dec – 15 Dec | In-market trip to Beijing for 1:1 business consultation, mentors sharing session, company visits, business meetings and Demo Day pitching |
| | 18 Dec – 05 Jan | 1:1 virtual business meetings and follow ups of Beijing meetings |
*This timetable is not exhaustible and is subjected to change
**More details will be added upon confirmation of the class schedule


Matrix Partners
Venture Capital Fund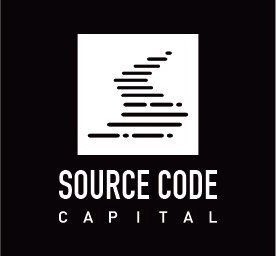 Source Code Capital
Venture Capital Fund
Singapore
Carmen Low
Email: carmen.low@dduwork.com
Tel/WhatsApp: +65 96589938
Beijing
Bella Qu
Email: Bella.qu@dduwork.com
Tel/WhatsApp/WeChat: 15810912036