GIA X DAYDAYUP
BEIJING ACCELERATION PROGRAMME BATCH5
DayDayUp is Enterprise Singapore's Global Innovation Alliance (GIA) partner for Beijing, China.
In partnership with Enterprise Singapore (EnterpriseSG), we are excited to announce the 5th batch of GIA x DayDayUp Beijing Acceleration Programme. DayDayUp has successfully led more than 30 Singapore Startups through our GIA programme since 2019. As China's market opens up in 2023 after COVID-19, DayDayUp would like to partner your startup in expanding your business footprint into China.
As a partner of Zhongguancun (ZGC), the first national independent innovation demonstration zone in China, participants who sign up for our batch 5 programme will get a chance to pitch your business to leading Chinese investors and partners at the forum. Originated in 2007, with the permanent theme of "Innovation and Development", ZGC Forum has become a state-level platform for global exchanges and cooperation in science, technology and innovation.
With China fully reopening from COVID-19 this quarter, it provides opportunities for growth in Asia, especially in the areas of tourism, technology and investment. The same applies to China, Singapore's largest export market and strong research partner, with 1 in 4 Singaporean research papers co-authored with Chinese researchers.
Singapore, being the most active private market in Southeast Asia in 2022 with 517 venture capital deals closed and US$8.11 billion raised, is well poised to capitalize on China's re-opening. After accounting for nearly 60% of the total equity deal value in Southeast Asia, we would like to further accelerate Singaporean startups' scale-up through our GIA x DayDayUp Beijing Acceleration Programme, focusing on Singapore-based startups developing innovative technologies.
OBJECTIVES OF THE PROGRAMME
GIA x DayDayUp Beijing Acceleration Programme is designed to help Singapore-based technology startups and SMEs set up, test-bed, commercialise their solutions, and co-innovate with partners in Beijing through a series of highly customized programmes and activities.
It will provide participants with access to the Chinese market, including introductions to potential investors, partners, customers, and talent resources.
WHO SHOULD TAKE PART IN THIS PROGRAMME?
PROGRAMME PROCEDURE & TIMELINE
| | | |
| --- | --- | --- |
| Week 0 | 1 May – 5 May | Confirmation of finalists start-ups and payment to be made |
| Week 1 | 8 May | Official launch of GIA Batch 5 and 1:1 business consultation |
| Week 1-2 | 8 May – 19 May | 1:1 business meetings |
| Week 3-4 | 24 May – 2 June | In-market trip to Beijing for 1:1 business consultation, mentors sharing session, attending Zhongguancun Forum, company visits, business meetings and Demo Day pitching |
| Week 5-6 | 5 June – 16 June | Follow up with meetings in Beijing and other 1:1 business meetings |

Baidu
Technology Company in Internet Service

Meituan
Technology Platform

GSR United Capital
Venture Capital Fund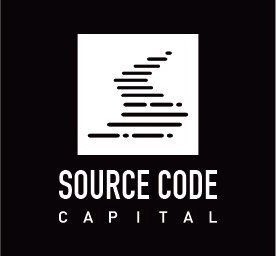 Source Code Capital
Venture Capital Fund

Matrix Partners
Venture Capital Fund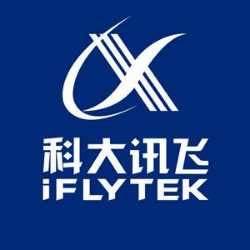 Singapore
Carmen Low
Email: carmen.low@dduwork.com
Tel/WhatsApp: +65 96589938
Beijing
Bella Qu
Email: Bella.qu@dduwork.com
Tel/WhatsApp/WeChat: 15810912036