GIA X DAYDAYUP
BEIJING ACCELERATION PROGRAMME BATCH 6
DayDayUp is the official representative of Enterprise Singapore's Global Innovation Alliance (GIA) partner in Beijing, China, and Beijing Zhongguancun Science Park. As a trusted partner of Enterprise Singapore, we are thrilled to announce the 6th batch of the GIA x DayDayUp Beijing Acceleration Programme. Over the years, DayDayUp has successfully guided more than 35 Singaporean startups through our GIA programme since 2019. As the Chinese market gradually reopens in 2023 following the COVID-19 pandemic, DayDayUp is eager to collaborate with your startup to expand its business presence in China.
At DayDayUp, we are dedicated to fostering connections between Chinese and global innovators. With a strong focus on emerging technologies in areas such as digital economies and deep tech innovation, our goal is to establish an international innovation ecosystem for large enterprises, investors, and founders.
According to the Global Startup Ecosystem Index 2023 by StartupBlink, a definitive resource that ranks the world's top 100 countries and 1,000 cities based on their startup ecosystem strength, Singapore and Beijing have emerged as the leading startup innovation cities in Asia Pacific for startups and are both ranked top 10 in the global startup ecosystem list.
With this remarkable feat, it is evident that the startup ecosystems of Singapore and China are driving unprecedented growth, attracting entrepreneurs, investors, and talent from around the world. By participating in the GIA Beijing programme, companies today can leverage the resources of two world-class innovation ecosystems to propel their businesses to new heights.
OBJECTIVES OF THE PROGRAMME
GIA x DayDayUp Beijing Acceleration Programme is specifically designed to assist Singapore- based technology startups and SMEs in setting up, testing, commercializing their solutions, and engaging in co-innovation with partners in Beijing.
DayDayUp offers a comprehensive and well-structured program designed to empower participants with valuable insights and practical knowledge about the Chinese business environment, ultimately helping them enhance their go-to-market strategy through connections with experienced mentors and potential business partners. Through our cohort- based approach, participants will join a supportive business community where they can learn and grow togethe
WHO SHOULD TAKE PART IN THIS PROGRAMME?
SGD 4,800 / company (up to 2 participants to join)
PROGRAMME PROCEDURE & TIMELINE
| | | |
| --- | --- | --- |
| Week 0 | 07 Aug – 11 Aug | Confirmation of finalists start-ups and payment to be made |
| Week 1 | 14 Aug – 18 Aug | Official launch of GIA Batch 6 and 1:1 business consultation |
| | 23 Aug – 31 Aug  | In-market trip to Beijing for 1:1 business consultation, mentors sharing session, company visits, business meetings and Demo Day pitching |
| | | |
| Week 5-6 | | Follow up with meetings in Beijing and other 1:1 business meetings |
*This timetable is not exhaustible and is subjected to change
**More details will be added upon confirmation of the class schedule


Matrix Partners
Venture Capital Fund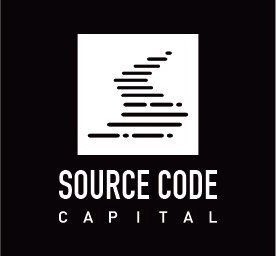 Source Code Capital
Venture Capital Fund
Singapore
Carmen Low
Email: carmen.low@dduwork.com
Tel/WhatsApp: +65 96589938
Beijing
Bella Qu
Email: Bella.qu@dduwork.com
Tel/WhatsApp/WeChat: 15810912036